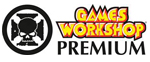 If there is anything specific you want please just ask - we are here to help - thank you...
We stock Hornby, Scalextric, Oxford, Corgi and lots of other items in store...
We have lots of in store activities, please click on EVENTS above or visit our FACEBOOK page, or ask in store...
SnapShot of instore activities that are coming up
Always please check with a member of staff to book your place as applicable - thank you


Saturday June 27th - Magic and Dicemasters casual play - 1pm - 4pm
Sunday June 28th - Cardfight vanguard tournament - 11am - 4pm
Please remember to book your place - full details available from our events section above or on our facebook page. Thank you
Marquee Models - our in store events for July 2015

Saturday July 4th - Cardfight Vanguard sneak peek - 1pm - 4pm - We will be running a CFV sneak peek tournament.

Sunday July 5th - Star Trek attack wing organised play - 12.30pm start

Saturday July 11th - Magic Origins pre release - 1pm - 6pm

Sunday July 12th - Magic Origins pre release - 1pm - 6pm

Saturday July 18th - Flames of war intro games and free tables - 1pm - 4pm

Sunday July 19th - Magic Origins release event / League week 1 - 1pm - 6pm

Saturday July 25th - Magic / Dicemasters casual - 1pm - 4pm - Come down and play some causal games of Magic and / or Dicemasters.

Sunday July 26th - Star Wars Imperial assault tournament - 12.30pm start - 40 points / 15 point card deck

Remember to check space - first come first booked - some activities may require payment check out our website or facebook page for full details.