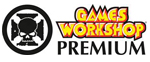 We stock Scalextric, Hornby, Corgi, Oxford, and lots of other items in store...

If there is anything specific you want please just ask - we are here to help - thank you...

We have lots of in store activities, please click on EVENTS above or visit our FACEBOOK page, or ask in store...

SnapShot of instore activities that are coming up
Always please check with a member of staff to book your place as applicable - thank you

Saturday January 31st - Cardfight vanguard tournament - 12.30pm start

Sunday February 1st - [SOLD OUT] X-Wing 2015 store championship - 12.30pm start


Saturday February 7th - Yu-Gi-Oh tournament - 11am start

Sunday February 8th - Magic league - 1pm - 6pm

Saturday February 14th - Warhammer 40k - 1pm - 4pm


Sunday February 15th - Magic Game day / league - 1pm - 6pm


Monday February 16th - Free play tables - 1pm - 4pm


Tuesday February 17th - Yu-Gi-Oh tournament - 11am start


Wednesday February 18th - Painting workshop - 10.00 am - 4pm

Thursday February 19th - Cardfight Vanguard tournament - 11am - 4pm


Friday February 20th - Magic casual play - 10am - 4pm

Saturday February 21st - Warhammer fantasy - 1pm - 4pm

Sunday February 22nd - Dungeons and Dragons and Star Wars roleplay - 12.30pm start


Saturday February 28th - Boardgames day - 1pm - 4pm

Visit our website INSTORE ACTIVITIES TAB above from our www.mmodels.co.uk or our facebook page for further details or ask in store, thank you…

REMEMBER TO BOOK YOUR space - speak to one of our members of staff or email or telephone Marquee Models - thank you.

MARQUEE MODELS is a great shop for your Model, Hobby, boardgame, Cardgame, RPGs, etc and is based in Harlow (United Kingdom). We have dispatch items as far east as China & Australia and west to the USA / Hawawii / Canada and of course our local area of Hertfordshire and Essex as well as lots of places in between since 1993...

Wargames
Marquee Models is a Games Workshop retailer - and you will find a huge range of Warhammer Fantasy Battle, Warhammer 40,000 (40K) and the Lord of The Rings & The Hobbit Strategy Battle Games including boxed sets, blisters, miniatures rulebooks & paints/brushes...

In an ever growing games market - we stock Battlefront Miniatures' popular WWII wargame Flames of War, including boxed sets, blisters, paints & rulebooks. As well as Hordes and Warmachine from Privateer Press...

We also have Wings of Glory for all your dog fights and aerial combat + Sails of Glory - for the sea farers amongst you - by Ares Games.

FFG Star Wars X-Wing Miniatures game; and the Wizkids Star Trek Attack Wing Miniature game...




Model Kits
For the model enthusiast we stock a wide range of plastic car, plane & tank kits etc. from Airfix, Revell, Academy, Tamiya, Trumpeter, Italeri, Miniart, Hat and others, as well as paints, modelling materials and more...

Collectible Card Games
You can find starter decks and boosters for Magic the Gathering, Pokemon, Yu-Gi-Oh! Trading Card Game, World of Warcraft CCG and Vanguard Cardfight and many others - as well as card and deck protectors, sleeves & folders and accessories.

Games and Toys
We stock Hornby Model Railway sets, trains and scenery (including the new digital systems), plus Scalextric and Scalextric Digital sets and cars.

We carry Sideshow Collectables as well as action figures from MacFarlane Toys.

Board games/Card games are one of the largest expanding platforms and we stock some of the best - Munchkin, Zombies, Death Angel, Relic, Adventurer, Talisman, Pandemic, Horus Heresy, Zombicide, Dobble, Carcassonne, Mansions of Madness, Dixit and many others...

Special News

Marquee Models - are always striving to enhance its customer service...

If you would like to book an Introductory Painting Session, or a Games Workshop Demonstration/session - ask one of our friendly staff - who can arrange a time and date to best suit all concerned.

Thank you - Yours

Customer Services - Marquee Models Management


-=-=-=-

If you have a specific product you are looking for - email us for assistance at mmodels@hotmail.co.uk

For information on our In-Store Events click "Store Events" above.